What does it do?
For over a year we've been working hard to achieve quality through simplicity for our customers. With our software building skills and years of experience as semi-professional bettors, the results are well worth exploring.
Reliable
push notifications
The most reliable push notifications out there. More punctual than Facebook and much easier to manage than WhatsApp.
Automatic
statistics tracking
With our statistics tracking system, your tipping results will be viewable by your subscribers in a beautiful graphical and numerical way.
Subscription
management
Managing your subscribers' expiration dates has never been easier. Picking an end date for your customers frees you from pursuing subscription fees.
Powerful
management system
Post your tips through our management website, to our apps and optionally to a Facebook group.
Tip-sharing
detection
We aim to catch those who try to steal and share your tips red-handed. Copying text from the app is made impossible and screenshots trigger an email alert notifying you who is trying to share your tips.
What do
you want?
We're here to make your job easier. Have an idea for a feature you'd like to see in our system? We'll almost certainly be able to implement it.
How it works — Simple as 1, 2, 3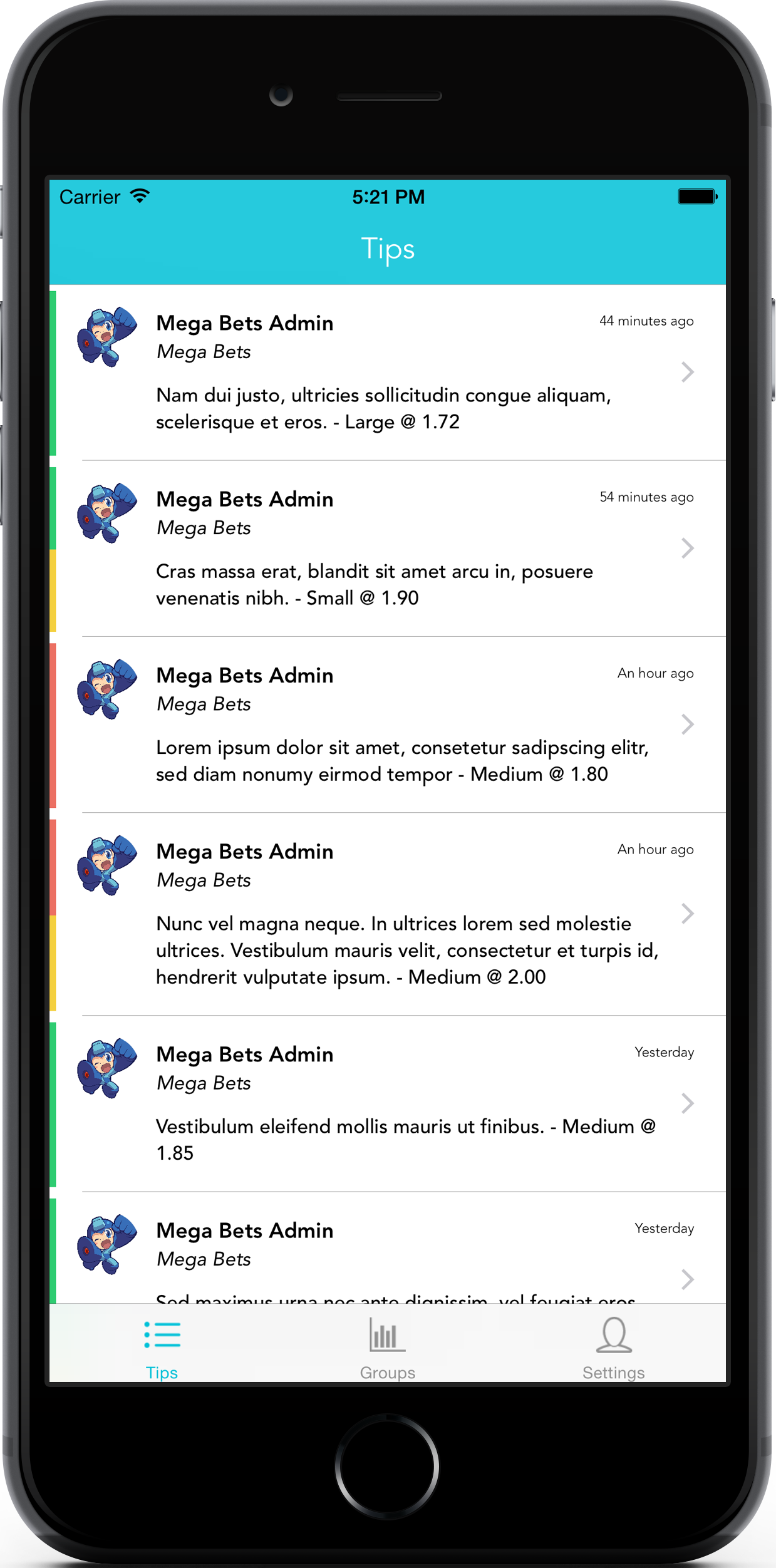 1
Sign in to the Tipster.is app using Facebook and we will create a delivery group for you.
2
Import your subscribers from a Facebook group. Support service can also import them manually from an email list.
3
Continue where you left of researching tips for your soon to be happier customers. Tips can optionally be simultaneously delivered to a Facebook group.
Premium Tipsters using the app